How To Dodge A Dud Wine
August 17, 2023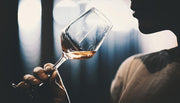 Taylors Promised Land | Yalumba Y series and Jacobs Creek.
Beginning to see the theme? These are big companies | known names with reputations and not someone or something obscure that you have only heard of recently.&nbsp
Buy the major grape varieties | Chardonnay | Semillon and Riesling | Shiraz and Cabernet are the start of under $20.00 value. If the winemaker bottled it without blending with other varieties there is something to be said for the wine. &nbspAustralia has many great winemaking teams and great grape resources so picking out the major varieties. When it comes to under $25 you can even find interesting varietals such as red
Tempranillo
or white Vermentino. &nbsp
Hey ok | you don't know your Promised Land from Your Running with Bulls so what should I do I hear you ask? Buy the most expensive that matches your budget so if there is two wines of same brand | buy the more expensive of the two every time.