Masterstroke: Regional Discovery and Winemaking Artistry
August 17, 2023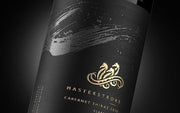 Mitchell Taylor once declared | "Winemaking is a true art form | each bottle an expression of a region and vineyard site".
But at Taylors | every wine we craft is born from an original masterstroke: a decision that changed the course of Australian winemaking.&nbspMitchell's grandfather | Bill Taylor Snr had extraordinary vision and recognised the potential to craft wines from Australia that rivalled the best in the world.&nbspHis son Bill turned that vision into reality and forged a pioneering path for the local wine industry. In doing so he also instilled in our winemaking a fundamental understanding: that Australia's regional diversity is an unending source of discovery and inspiration.
South Australia is home to 18 wine regions | is renowned for producing many of the best wines of Australia and is a member of the prestigious group of Great Wine Capitals of The World.
The Clare Valley&nbsp
A masterstroke decision really.
We believe we have accomplished that with the 2016 Masterstroke Cabernet Shiraz.