The Green beyond Red & White: Our Commitment to Sustainability
August 17, 2023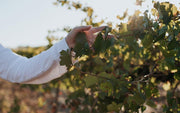 The Green beyond Red &ampWhite: Our Commitment to Sustainability
Ours is a family owned grape growing and winemaking business and so it goes without saying that we have a deep connection to the land. We've tended our vineyards in the Clare Valley | South Australia for over 50 years and through season after season | we've become increasingly attuned to any changes in the climate and the impact those changes have on the environment and our vineyards. In the world of fine wine | there's a well-known principle that the most dedicated of winemakers will always adhere to. That great wines are | in fact | made in the vineyard. Essentially what that means is that the quality of wine is set from the time that the grape is ripened on the vine. From that time on | the winemaker's job is to do all he or she can to preserve or enhance that quality. Because of this | the conditions in the vineyard must be ideal during the ripening period so that the grapes can naturally develop all the wonderful flavours and aromas that wine lovers have come to enjoy and indeed expect in the classic fine wine varieties for which we have become famous the world over.
At the centre of our commitment to quality wine therefore | is our commitment to environmental sustainability. For us | the two are inextricably linked.
This is why we have&nbspbecome the first independent Australian winery to sign up to the Science Based Targets initiative. We are well on track to achieve our target of a 50% reduction in greenhouse gas emissions by 2030 and we're committed to achieving net-zero carbon emissions by 2050.
So | let's meet our winery eco warriors who are all working to achieve those Science Based Targets everyday.
Clinton Taylor - Company Director &ampGeneral Manager Winery
Clinton's green thumb comes from the experience of leading important environmental initiatives such as a partnership with Landcare to regenerate the local Wakefield River with native species. And as a third generation family member | he recognises that family trees mean more than just lineage.
So | at our Clare Valley estate he's made sure that 100 native trees have been planted amongst the vineyards. "Trees are crucial to sustaining a healthy environment.&nbspThey prevent soil erosion | manage water flow and provide shade and habitat for the local fauna. Biodiversity is also key to healthy ecosystems. We're delighted that our vineyards are the happy home to a wide variety of beneficial insects including bees | hover flies | butterflies | spiders and other friendly bugs all of which play their part and allow our vineyards to flourish."
Peter Rogge - Viticulture Manager
Peter's no drip. He understands that a vital ingredient to growing healthy vineyards and great quality grapes is water. And these days | more than ever | it is a precious resource. One that needs to be carefully managed. That's why we use a state of the art computer controlled irrigation system that ensures we don't waste a single drop. Peter can keep a watchful eye on the wifi enabled irrigation program using his smartphone.
"We've got tech on our side with subsurface probes that monitor moisture levels and then the automated irrigation systems ensuring water goes to exactly the right place at the right time."
Ben Mitchell - Technical Viticulturist
Ben sure can dish the dirt! Especially when it comes to improving the conditions of the soil in the vineyard. Cultivating healthy soils is imperative if you want to grow healthy vines and from there quality grapes for fine wine. "We know a healthy vine relies on the health of our soils. In our vineyard we encourage winter mid row sward growth to fix nitrogen in the soil. They naturally die back in summer allowing the vines full access to water. We also use organic matter to mulch the soil under the vines. Using materials like straw from local farmers and grape marc to create healthier soils.'
Mitchell Taylor - Managing Director
Once the fruit is harvested and is brought into the winery cellars | the job of protecting and enhancing the magnificent efforts of Mother Nature begins for the winemakers. This is also where we take another important step in ensuring we make the most of one of our most precious natural resources.
As a family member | but also a winemaker Mitchell sees the importance of water recycling. "Water is so important in all aspects of our family business. From the vineyards to the cellars | saving it and then recycling it is imperative. That's why we commissioned an onsite water recycling facility and am proud to say this was one of the first of its kind to be installed in the wine industry. Now 100% of water from the cellars is captured through a network of drains and recycled for reuse in vineyards. We advocate wastewater minimisation across all our sites | even making sure any stormwater runoff can also be put to use."
Adam Eggins - Chief Winemaker
Adam Eggins is one of our brightest sparks. He's use to long days in the cellars | and even long nights - especially during vintage. As part of our commitment to environmental sustainability and an important element to achieving our Science Based Targets is energy efficiency. Throughout our winery cellars we've installed energy efficient LED lighting that are motion sensitive. "There's always activity going on around the clock so the introduction of motion sensitive lights means we only turn lights on when needed. This helps us to significantly reduce our energy usage."
Reuben Summerell - Operations Manager&nbsp
Reuben is constantly thinking outside the box when it comes to sustainable practices. One of the final steps in our wine production process is our packaging and our latest cartons are produced using 100% recycled material. "We're proud to be part of Australia's 2025 National Packaging Target to get to 100% of reusable | recyclable or compostable packaging. We're constantly exploring ways to reduce | recycle and reuse waste produced from our operations | always with the aim to minimise waste to landfill."
Now and into the future | we are committed to making smarter choices for the health of the planet. Our eco-warriors will continue to plant more trees | look after the soil | use smart technology to conserve and recycle water and electricity | and seek environmentally friendly choices for our packing. Because wine is a unique | natural beverage that reflects a sense of place. For our family and future generations | that place is home.